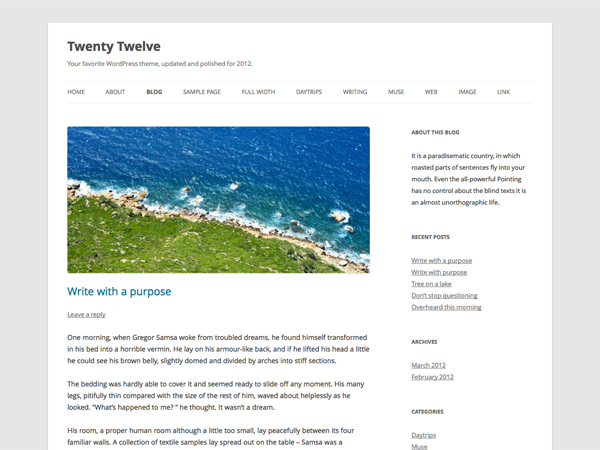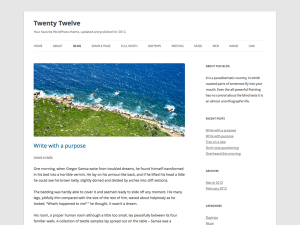 WordPress will be getting a new theme with version 3.5, the long awaited TwentyTwelve (which was supposed to ship in 3.4, but was not quite ready).  Since it was almost ready for 3.4, it has been available for several months now if you knew where to find it.  I've already built client site using it as a parent for a custom child theme.
It's a great theme to use as a parent since it is so plain, there is not a lot that you need to undo before you make it the way you need for the child theme.  Also, as the newest official WordPress theme it will also be supported for a while.
It is a lot easier to work with TwentyTwelve than it was with TwentyEleven, which I never actually used as I didn't like some of it's features.  I stuck with TwentyTen until now.
One thing that is not so great about TwentyTwelve out of the box is it does not support IE8 and below very well.  IE8 is still quite high in the analytics numbers I'm seeing on the sites I support so I can't justify dropping support for it yet, even though it's rumoured that some of the biggies like Google will be in the next couple of months.
As I plan to use TwentyTwelve for as a parent for sites I build that are not full custom, I've created a base child theme to set-up some the things in TwentyTwelve the way I like them and I've shored up the IE8 support with some .js shims for HTML5 and CSS3 support.  (I may post about the IE8 fixes in the future)