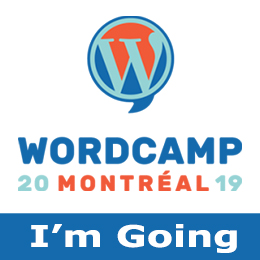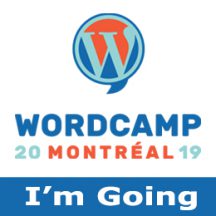 For the first time since 2011, I'll be attending a WordCamp as an attendee and not a speaker or organizer.   I'm going to WordCamp Montreal in August to learn new things, catch up with old acquaintances and meet new faces in the WordPress world.  It's something I've missed over the last 2 years where I've only attended a couple of WordCamps as other commitments have conflicted with dates.  This year I even missed the main weekend of WordCamp Ottawa.  I was one of the presenters of the Introduction to WordPress pre-camp, so I didn't completely miss WordCamp Ottawa entirely!
WordCamp sessions are equally great for learning new things or sharing your experiences. If you have not been to a WordCamp, make plans to get to one.  They are action packed conferences focused on WordPress.  Every WordCamp has presentations on wide variety of WordPress and related web topics suitable for all levels of WordPress user.  The "hallway track" is a great place to make new friends among the many attendees, speakers, sponsors and organizers.
Hope to see you in Montreal.