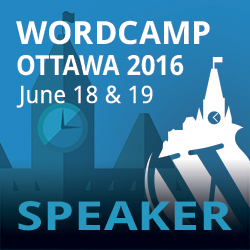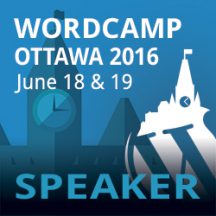 Once again, I'm really excited to be presenting Introduction to WordPress jointly with one of my WordCamp Co-organizers, Jasmine Vesque, at WordCamp Ottawa this year.
The goal of Introduction to WordPress for Beginners, is to introduce new and nearly new WordPress users to the terms and concepts of WordPress before the weekend sessions. There are no prerequisites for this session.

In Introduction to WordPress for Beginners, you will learn:

What WordPress is
Who uses WordPress
What the WordPress dashboard is
About WordPress content types
How to add content to a WordPress site, including images and video
How to add and manage menus, sidebar widgets, themes and plugins
Slides from the talk
Hope to see you there.